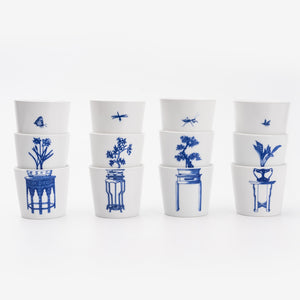 Bonsai Cups
Long long ago, i made sculptures, lots of them, big or small, until one day, i went to a famous performance art show in MoMA, i was so shocked (in a very positive way) and stoped making art and switched to product design......bonsai cup was my first piece!
Watering Can
This teapot is inspired by antique English Victorian indoor brass watering can from the 19th Century, made from porcelain, holds more that one liter, pours seven to eight cups, perfect for sharing......don't forget to water your plants!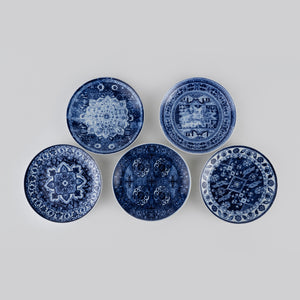 Persian Rugs
A Persian rug with a plant on a side table is one of the classical interior setting, for breakfast now we have a complete set with this 8 inch plates, each one features an old used Persian round rug......oh wait, they are not damaged, it's an old used carpet!